The exploding cannabis concentrates market has always attracted bad actors looking to cash in with sub-par products and improperly sourced materials. For those companies taking shortcuts and disregarding the health of the end-user, the chickens may have come home to roost.
Flavored vape sales have suffered a crushing blow due to a recent health scare that has seen hundreds of vape users hospitalized with a mysterious pulmonary illness. While regulators and researchers haven't zeroed in on a specific culprit to the epidemic of lung injuries, they suspect harmful additives or shoddy vape hardware as the components responsible.
Regardless of the origins of this deadly vaping-related illness, live resin now stands alone as the best choice for consumers concerned with their own health and well-being.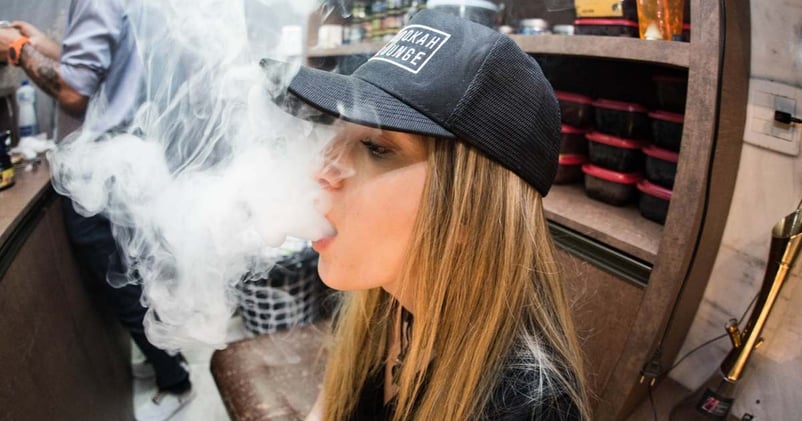 Multi-State Flavored Vape Bans
Flavored vape companies have long been accused of shady practices and unsafe procedures. The combination of lack of consumer understanding in the marketplace, regulatory confusion, and bad actors looking to cash in on a booming industry are resulting in unhealthy outcomes for consumers including rare instances of explosive vape batteries, vape-related seizures, and now a lengthy string of lung injuries that have proved deadly in some cases. Out of more than 1,299 cases reported to the Centers for Disease Control and Prevention, 29 deaths have been reported caused by tainted vape products (as of the writing of this article).
Those affected by this mysterious illness report shortness of breath, nausea, dizziness, gastrointestinal issues, and chest pain. These patients had consumed THC and/or nicotine-infused vaping products. Some users affected had only vaped nicotine. Law enforcement and consumers have been on high alert for black market vape cartridges.
Illegal and untested products can contain a slew of residual solvents, heavy metals, and other carcinogenic toxins. Unlicensed vaping products are also commonly made from cheap metal alloys that can leak into distillate oil inside a vape cartridge. Inhaling these contaminants may pose a health risk.
Amid these fatal cases, states have banded together to ban flavored vape products. In Oregon, Governor Kate Brown released an executive order banning flavored vaping products effective for 180 days (six months). In a statement, Governor Brown said that "by keeping potentially unsafe products off of store shelves and out of the hands of Oregon's children and youth, we prevent exposing more people to potentially dangerous chemical compounds."
While the governor specifically called out flavored vaping products in her executive order, she did leave the door open for banning ingredients that show harmful effects on the lungs as regulators continue their investigation into the cause for these vaping injuries. Governor Brown even went so far as to ask for legislative proposals to permanently ban flavored vape products.
This ban does not affect the sale of live resin vape cartridges.
Live Resin Is Ready to Meet a Growing Market Demand
Where do these new regulations leave cannabis companies in states like Oregon, Massachusetts, and Washington? That depends on what investigators find to be the cause of the illnesses and how punitive regulators choose to be against the vaping industry. For now, Oregon is undergoing a massive overproduction problem that has totaled 950,000 pounds of unsold marijuana at the beginning of May 2019. The excess marijuana and flavored vape ban could create a perfect storm that requires creative solutions.
Now that flavored vapes have drawn the ire of lawmakers, retailers and manufacturers have to figure out what to do with their unsold products and pivot accordingly. In the midst of an attack on cannabis concentrates with additives, live resin remains a popular option due to its high potency and unrivaled flavor.
Will live resin become the concentrate of choice for those looking for a naturally fragrant vaping or dabbing experience?
As concentrates continue to take more of the market share from cannabis flower, live resin is primed to be the next big thing for cannabis consumers. Live resin is made using large-scale closed-loop extraction equipment and hydrocarbon solvents to dissolve a high concentration of cannabinoids and terpenes from flash-frozen and freshly harvested buds.
Freezing cannabis buds during this crucial moment of the plant's flowering cycle preserves the strain's peak potency and flavor. Extraction companies use material that's been vacuum sealed and placed in industrial freezers at sub-zero temperatures. Live resin vaping is a welcome alternative to odorless and flavorless distillate concentrates that currently fill a majority of cannabis vape cartridges. Additionally, the distillate is often made with low-quality trim or shake.
Live resin cartridges and vaping products provide users with a terpene-rich oil that hasn't been adulterated with artificially derived flavoring. Instead, consumers get the strain's original aroma and flavor by preserving its unique range of chemical compounds including cannabinoids, terpenes, and flavonoids. Early research indicates that these chemically varied products can, in some cases, produce a more balanced and effective experience than cannabinoid isolates.
Full-Spectrum Concentrates Are the Future of Extracts
Live resin has gone from a novelty product to a concentrate that has earned premiere status. Ben Grambergu at Grambergu Marketing told Leafly, "A couple of years ago, if you told someone you were going to freeze 100 percent of your crop, they'd tell you you were crazy. Now, we're seeing 100 percent frozen harvests, and really large farms: 8,000-pound harvests. It's totally taken over."
In light of multi-state bans on flavored vapes in Oregon and beyond, full-spectrum products including naturally derived high-terpene full-spectrum extracts (HTFSE) will be the concentrate of choice for dabbing and vaping connoisseurs. HTFSE can contain up to 50 percent THCA and 40 percent terpenes. Terp sauce is one of the most intriguing and innovative concentrates that manages to capture the strain's essence in a solution of crystallized cannabinoids and runny terpene syrup.
Manufacturers are scrambling to stay ahead of new rules, but the damage is done. The vaping health scare has led to an additional stigma on cannabis concentrates. In an age where sustainability and naturally-derived products are gaining steam, manufacturers can benefit from automated and closed-loop equipment that can handle a variety of starting material to make numerous flavorful and high-quality concentrates that are unadulterated by additives.
Luna Technologies' IO Extractor can streamline the scaling of operations and produce live resin and full-spectrum concentrates for an increasingly competitive market.