In the not-too-distant future, cannabis extraction labs will be expected to cater to every consumer's taste, from the budget-conscious newbie to the connoisseur looking for a full-spectrum experience. Labs can future-proof operations by investing in butane hash oil (BHO) and ethanol extraction technology to keep up with demand.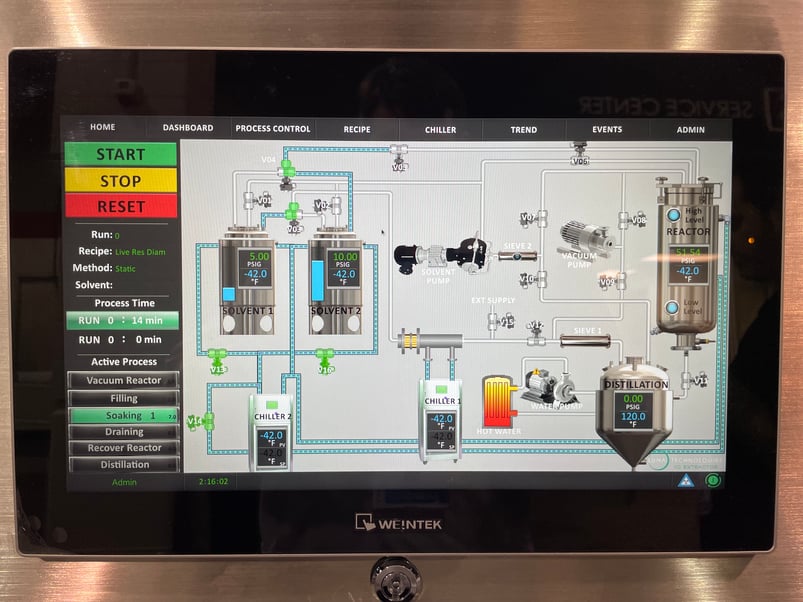 Why Solventless and CO2 Can't Stack Up to BHO and Ethanol
For high-volume processing, ethanol gives producers a cost-effective method to refine low-grade biomass and trim into distillate through refinement methods, offering versatility in use and purity. However, this method can produce one-note products compared to the broad range of products made using BHO extraction.
BHO extraction can produce a full-spectrum product containing all cannabinoids and terpenes, producing an entourage effect. BHO's terpene-rich extracts can reap higher margins and offset its lower throughput than ethanol. BHO can also create a greater range of consistencies and remediate undesirable particles.
Solventless extraction equipment lags in capacity and scalability, requiring time-consuming manual processes. Supercritical carbon dioxide (CO2) has an unreasonably high upfront cost and low throughput, leaving BHO and ethanol as the practical options.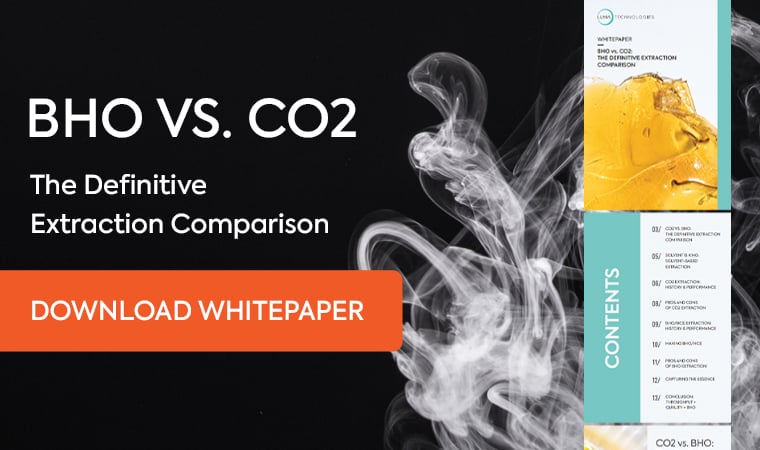 Sourcing the Right Cannabis Biomass
Choosing and storing the correct type of biomass can affect profitability and efficiency. Here are some factors to consider.
Nugs vs. Trim
Nugs are the highest quality, with a higher trichome density and peak trichome maturity compared to trim, which is leftover plant material from harvesting. Trim is an affordable starting material that can be turned into gold with ethanol and hydrocarbon extraction.
Fresh Frozen vs. Cured
Fresh-frozen buds are frozen right after harvest to preserve the trichomes, especially the volatile terpenes. Extracts made from fresh-frozen cannabis can have 30-40% more terpenes than cured cannabis and don't require harvest time or drying space.
Cured biomass is dried and cured in a climate-controlled environment for weeks or months to reduce moisture levels, which can degrade terpenes faster. However, this material allows processors to handle higher volumes at faster speeds.
Storage and Handling
It's not enough to produce the best flower. You must store and handle biomass and extracts properly to preserve terpenes and cannabinoids. Excessive light, oxygen, or heat exposure can degrade these compounds quicker. Biomass should be handled carefully through every stage of the supply chain.
Strains
Consumers are gravitating toward strain-specific products, and cultivars are developing strain profiles to meet changing consumer needs. Ethanol extractions tend to remove the strain's most defining components, leaving behind a high cannabinoid product. Higher quality material can be better extracted with BHO systems.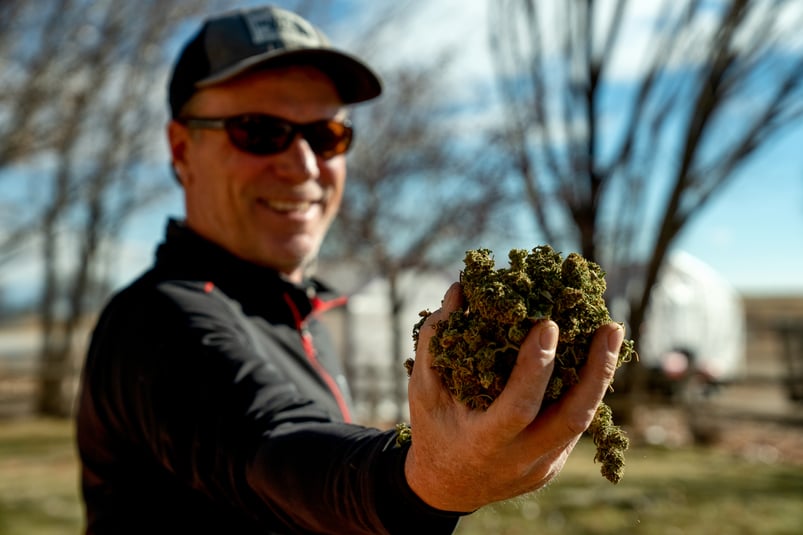 BHO and Ethanol Systems Are Compatible
In the battle for extraction method supremacy, BHO and ethanol are a tag team duo, each meeting a specific utility in the marketplace. Ethanol extraction allows you to process low-quality biomass, while BHO has the extraction precision and efficiency needed when working with nugs.
Best of all, both extraction systems are complementary because BHO can produce terpenes that can be introduced into high-quality distillate to create a more flavorful product that resembles the strain's natural flavor.
The Future of Cannabis Is Automated
In this hyper-competitive extraction market, producers must rely on fully automated systems that can deliver a range of SKUs with predictable results. Automated extraction equipment pays for itself in the long run by removing operators from the extraction room, streamlining state compliance, and being able to work around the clock.