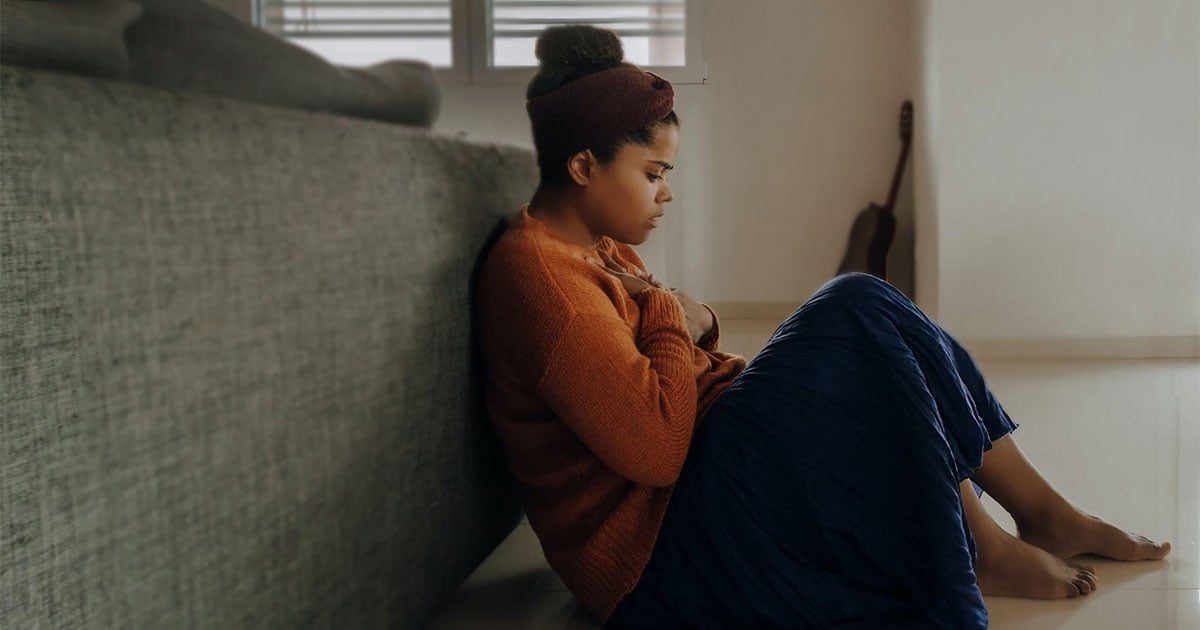 Cannabis and CBD are among the most popular natural remedies worldwide. Since anxiety is a common mental health condition found globally, it makes sense that CBD would be a natural alternative to prescription medications for anxiety.
Cannabidiol (CBD) is a non-intoxicating compound from the cannabis plant that many people use to relieve anxiety symptoms. However, there still needs to be more research to determine CBD's effectiveness and safety.
If you are suffering from anxiety and are considering an alternative or supplement to your current treatment, our CBD for anxiety guide covers every aspect of its safe and legal use under the proper medical supervision.
Key takeaways:
CBD is widely used as a natural alternative for several conditions and symptoms
Studies have shown that CBD may reduce anxiety, but more research is needed
The Food and Drug Administration (FDA) has only approved one CBD prescription medication to treat seizures
What Are Anxiety Disorders?
Anxiety is a normal human reaction that can alert us to potential dangers and heighten our awareness. Anxiety disorders, however, refer to excessive feelings of anxiousness and fear, which can negatively affect a person's quality of life if not treated.
Generalized Anxiety Disorder (GAD)
Generalized anxiety disorder (GAD) is characterized by excessive worry about a broad range of aspects of life, including a person's social and work life. People with GAD may have thoughts they cannot control. In patients with GAD, worrying can occur on most days for at least six months.
Panic Disorder
Panic disorder is characterized by frequent and random panic attacks. Panic attack symptoms can include dizziness, sweating, headaches, fear, shortness of breath, rapid heartbeat, and chest pain. These episodes may not have obvious triggers.
Social Anxiety Disorder (SAD)
Social anxiety disorder (SAD), also known as social phobia, occurs when the stress of gathering with people is unbearable and can lead people to avoid certain social situations. Isolation can affect their mental health and increase their risk of depression.
Post-Traumatic Stress Disorder (PTSD)
Post-traumatic stress disorder (PTSD) is when a person who has gone through or seen a traumatic event continues to experience stress and fear even when they are not in danger. PTSD symptoms can include nightmares, flashbacks, and replaying the events.
Obsessive-Compulsive Disorder (OCD)
Obsessive-compulsive disorder (OCD) is a condition characterized by repetitive thoughts and obsessions with doing things repeatedly. People may be unable to stop acting out their compulsions.
Anxiety Treatment
Doctors usually prescribe medication, psychotherapy, or both forms of therapy to reduce symptoms of anxiety disorders. Patients may have to try different medications and forms of psychotherapy to find the proper treatment.
Psychotherapy
Talk therapy involves discussing feelings with a therapist to relieve the anxiety associated with them. Cognitive-behavioral therapy (CBT) is an effective type of psychotherapy for anxiety. It is a short-term treatment that helps people become aware of their negative thinking and respond to situations more effectively.
CBT can also include exposure therapy which involves placing a patient in a situation that triggers anxious reactions. This therapy is used to overcome the fear of a situation and increase a person's confidence in handling the situation.
Medications
Anxiety can also be relieved with various medicines, depending on the type of anxiety disorder. Antidepressants are commonly used to treat anxiety disorders. Anti-anxiety medications can also be prescribed in some cases. Sedatives or beta-blockers provide short-term anxiety relief.
Consult with your doctor about these medications' effects, risks, and side effects.
Can Cannabis Help with Anxiety?
Research on cannabis' effects on anxiety and depression is underway. More large-scale clinical trials are needed to determine the proper serving size for anxiety disorders. Based on preliminary research, cannabis and CBD, in particular, may help treat anxiety disorders such as social anxiety, generalized anxiety, and post-traumatic stress disorder.
Approach THC Products with Caution
In lower doses, THC may decrease anxiety, but it can run the risk of increasing anxiety at high doses. Many people have used cannabis to relax and reduce tension. However, anxiety and panic attacks are some of the most common adverse effects of cannabis intoxication.
In a critical review of cannabis and anxiety scientific literature, the risk of anxiety from cannabis was associated with these factors:
High THC and CBD concentrations
Infrequent use
High doses
Personality traits
Genetic predisposition
History of anxiety
Having anxiety disorder or symptoms
Environment
What Is CBD?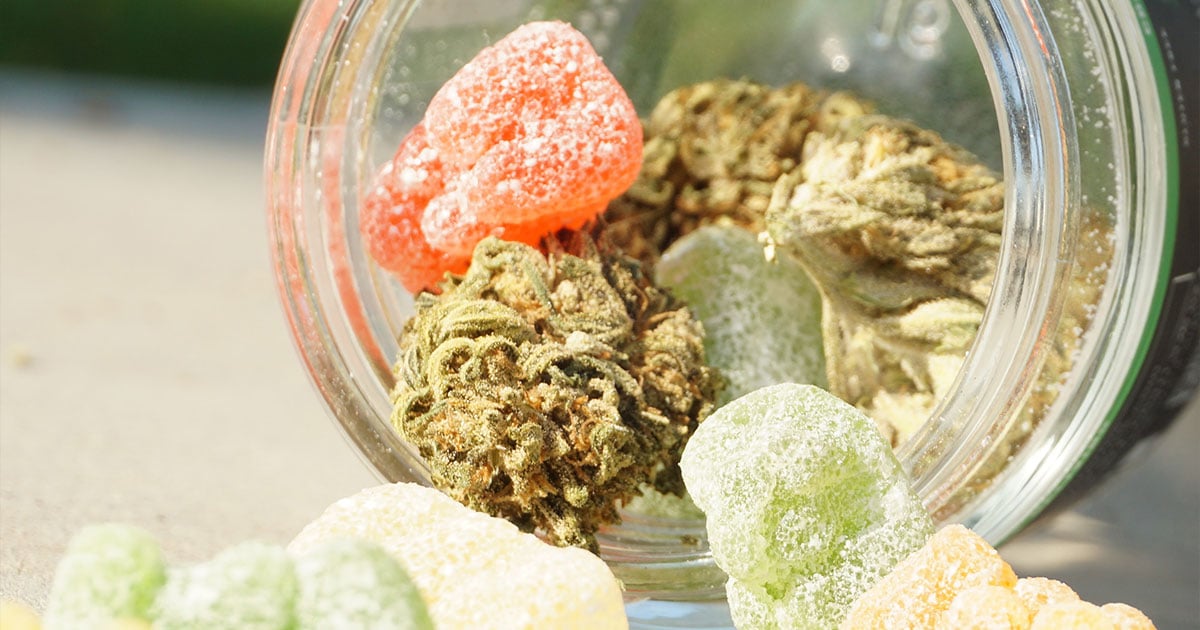 Cannabidiol (CBD) is a cannabinoid, one of over 100, found in the cannabis plant. Preliminary research suggests that CBD may help relieve anxiety-related disorders and other conditions and symptoms.
Delta-9-tetrahydrocannabinol (THC), the most common type of cannabinoid, produces the plant's signature high. CBD alone does not cause any intoxication.
Cannabinoids are primarily found on the trichomes of the cannabis flower, although trichomes are present to a lesser degree in the plant's stalk and leaves.
Researchers have discovered several CBD therapeutic properties, including, but not limited to:
Anti-convulsant
Anti-inflammatory
Antipsychotic
Anti-diabetic
Anxiolytic
Analgesic
Anti-acne
Antiemetic
Appetite-suppressant
Antioxidant
Anti-epileptic
How Does CBD Work?
Our body comprises various endocannabinoid receptors, which are protein-based chemical structures. They are bound to cells and can be stimulated and relay signals.
Researchers have found that CBD interacts with the body's endocannabinoid system and CB1 and CB2 receptors. These receptors are primarily found in the central nervous system (CB1) and peripheral nervous system (CB2).
Researchers still do not understand how exactly CBD affects CB1 receptors in the central nervous system, but they believe it may have something to do with serotonin signals.
Serotonin is a neurotransmitter known for its mood-stabilizing and blissful effects. Low levels can be found in people with depression and may cause anxiety. Doctors may prescribe SSRIs to relieve anxiety. Others have been able to manage their anxiety with CBD alone.
We recommend speaking with a health professional before starting a CBD regimen.
CBD – Terms to Know
Tetrahydrocannabinol (THC) is the prominent cannabinoid known for the plant's high. CBD does not make users high.
Terpenes are the cannabis plant's aromatic compounds that may provide several health benefits.
Flavonoids are cannabis plant compounds that may have antioxidant properties.
Full-spectrum CBD contains all of the plant's natural compounds. Hemp-derived full spectrum CBD oil products contain less than 0.3% THC.
Broad-spectrum CBD contains all of the plant's natural compounds except for THC.
CBD isolate is a pure CBD powder or crystal containing up to 99.9% CBD.
CBD and Anxiety – Scientific Research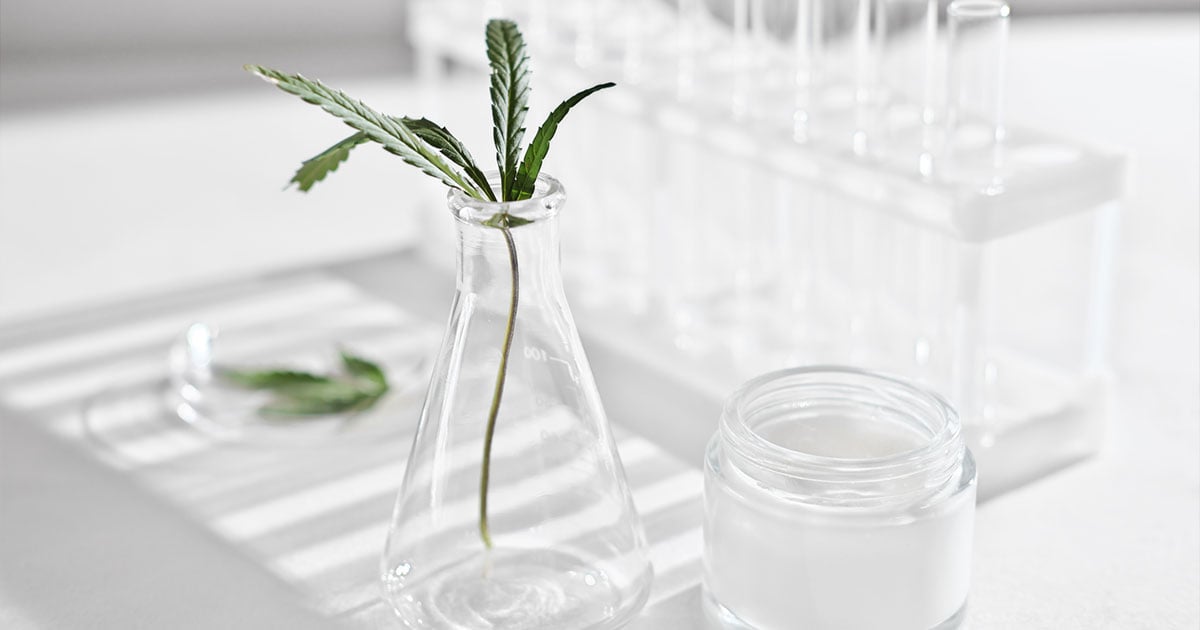 Researchers have studied the effects of CBD on anxiety but still need more research to fully understand how CBD works and how it can be used for treating anxiety disorders.
GAD Research
According to the National Institute on Drug Abuse (NIDA), CBD may reduce stress in animal test models such as rats. In test subjects, CBD reduced "behavioral and physiological (e.g., heart rate) measures of stress and anxiety."
SAD Research
A 2010 study on the effects of CBD on people with social anxiety disorder showed that this cannabinoid might help provide relief. Researchers gave test subjects a 400 mg oral dose of CBD or a placebo. Subjects who received CBD experienced reduced anxiety.
PTSD Research
Preclinical studies on rodents with PTSD suggest that CBD can "both facilitate the extinction of aversive memories and block their reconsolidation, possibly through potentization of the [endocannabinoid] system."
Recent studies have shown that CBD can help humans avoid nightmares and relive traumatic memories. These studies have tested the effects of CBD as a standalone treatment and supplemental treatment to other common PTSD treatments such as medication and cognitive-behavioral therapy.
Neurological Disorder Research
A 2017 literature review on the role of CBD in psychiatry stated that "[t]he evidence regarding efficacy and safety of CBD in psychiatry is still scarce." In particular, researchers said there is insufficient evidence of CBD's effectiveness in depression.
Researchers did find that CBD may help treat anxiety disorders. Keep in mind that these studies did not have a control group. Researchers provide control groups with a different treatment or no treatment.
Researchers concluded that "[f]urther larger well-designed randomi[z]ed controlled trials are required to assess the effects of CBD in psychiatric disorders."
A 2016 study on the effects of CBD on schizophrenia found that CBD has antipsychotic effects in subjects with schizophrenia. Researchers also found that CBD did not have severe side effects compared to antipsychotic drugs.
Is Anxiety a Qualifying Condition for Medical Cannabis?
Every state with a medical cannabis program has its own list of qualifying medical conditions.
As of June 2022, these states and territories list anxiety as a qualifying condition:
Alabama (panic disorder)
Nevada
New Jersey
North Dakota
Pennsylvania
Puerto Rico
In these states, a person who is diagnosed by a doctor with anxiety can qualify to obtain a medical cannabis card.
In some states, however, like California, Oklahoma, and Missouri, there is no list of qualifying conditions, and doctors have discretion on when to recommend medical cannabis to patients. If a patient can prove that anxiety negatively affects their quality of life, they may obtain a medical card.
In states where recreational cannabis is legal, adults over 21 can use cannabis for anxiety.
How to Use CBD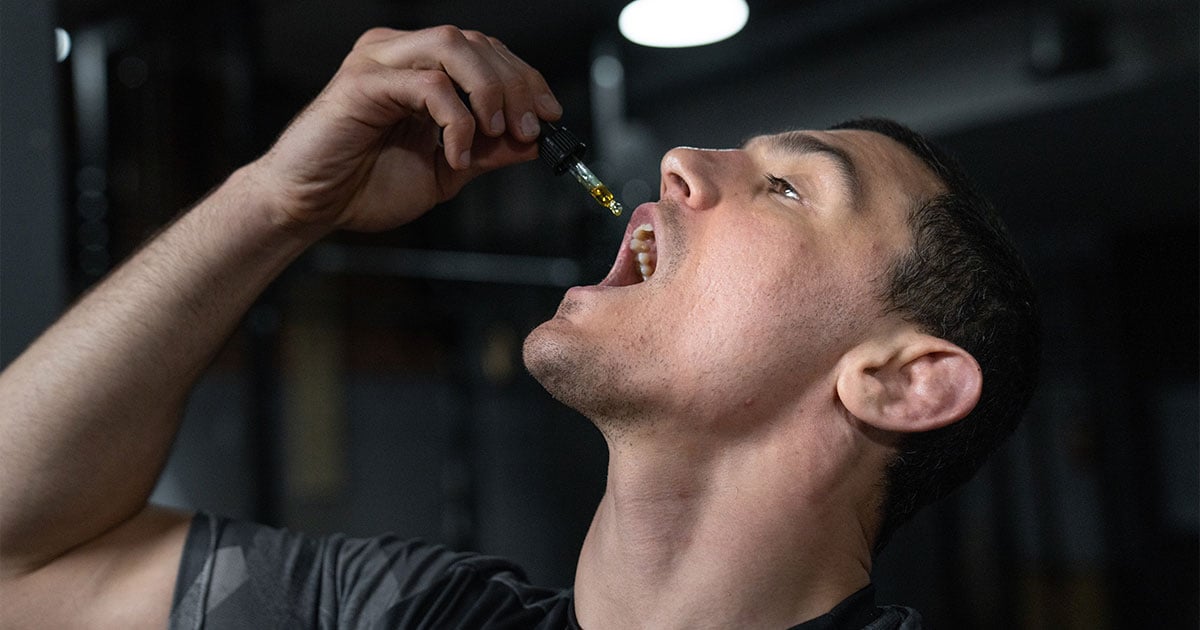 Cannabis consumers can choose from a wide range of CBD products available online and in dispensaries. However, some products are better than others at providing anxiety relief. Look for products with a high CBD-to-THC ratio and a certificate of analysis (COA).
CBD Oil and Extracts
CBD oil for anxiety is one of the most popular options. Users can add CBD oil to their food or drink, consume it orally alone, or apply it under the tongue for faster absorption and onset of effects within minutes compared to hours when orally consumed. Users can also dab, vaporize, or smoke CBD extracts.
CBD Capsules
CBD capsules are consumed orally and contain CBD oil and carrier oil. They are convenient, low-calorie, and provide hours of relief.
CBD Edibles
CBD edibles such as gummies contain CBD oil and other ingredients. They can be a fun, delicious, and easy-to-consume product that provides long-lasting relief.
CBD Topicals
CBD topicals may not provide direct relief from anxiety since they are not absorbed through the blood and brain barrier. Still, they can ease other aches and pains, which can improve your quality of life and mental well-being.
Factors to Consider When Shopping for CBD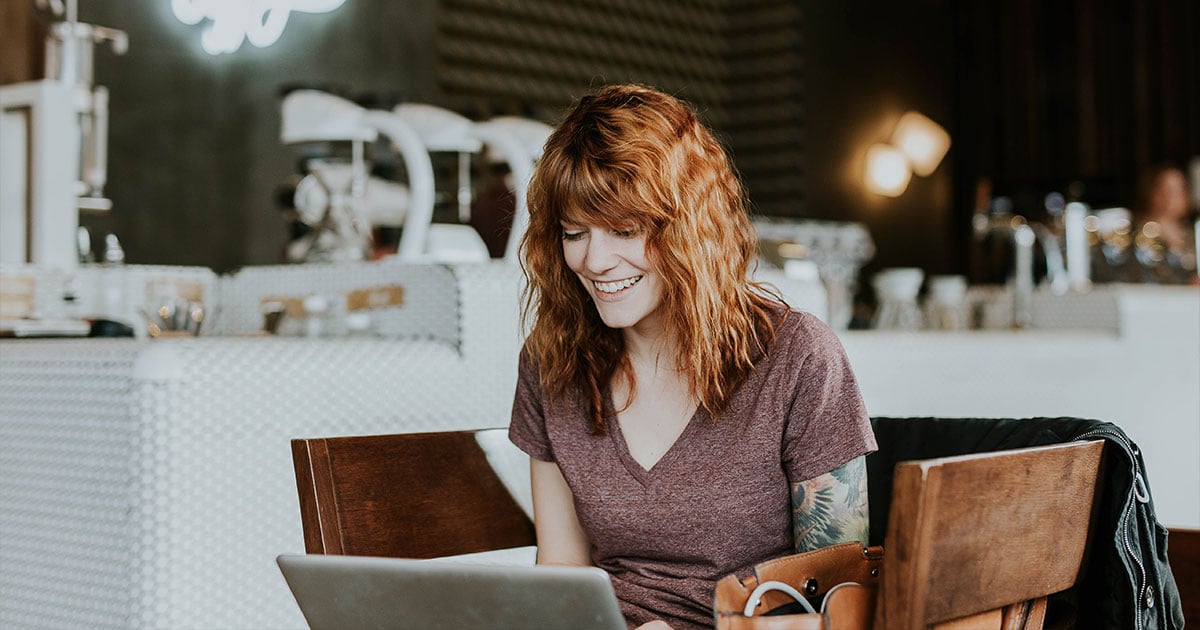 Searching for the best CBD oils and flowers can be difficult with so many available. Here are some good signs to look for when choosing between different CBD oil brands:
Made from hemp grown in the U.S.
Contains less than 0.3% THC according to a COA
Contains under the legal limit of heavy metals, pesticides, and molds according to the COA
Is produced by a company that tests products by an independent lab
Consider the following factors before you purchase a CBD product for your anxiety.
Ingredients
You will not have to worry so much about this one when it comes to CBD flower, although you may be interested in its growing practices. For example, some users prefer cannabis grown organically in a living soil environment.
In terms of infused products like edibles, tinctures, and vape cartridges, it is important to assess the quality of ingredients used to make the product. Avoid artificial ingredients and other unnecessary additives. In addition, look over the ingredients list for any food allergies.
Lab Testing
Look for a COA provided by an independent analytical testing Lab. A COA ensures the product is free from harmful contaminants such as excessive residual solvents, pesticides, heavy metals, and other impurities.
Avoid shopping from Illicit sources that do not follow state and local regulations. For peace of mind and to reduce anxiety associated with buying tainted cannabis, shop at licensed dispensaries or online retailers with readily available lab test results.
Customer Reviews
Research customer reviews of different CBD products. In addition, look on social media platforms and websites such as Reddit for product recommendations from those who have anxiety and have found some relief.
Product Variety
CBD products come in so many different forms. It can help to have other consumption methods available to meet your needs. Vapes might provide instant relief, while edibles can provide long-lasting effects that take a while to kick in.
Shopping from a store or brand with a good product variety of CBD may be a defining factor in choosing one CBD brand over another. Consider the different formulations, potencies, and flavors available in CBD products.
How to Buy CBD
Buying CBD in-store or online is easier than ever. If you live in a medical cannabis state, you may be able to buy CBD products with a medical recommendation from a doctor. Each state has different qualifying medical conditions.
Recreational cannabis consumers living in states with legal cannabis may purchase CBD from licensed dispensaries or hemp CBD stores. In some states, all forms of CBD may be prohibited. Research your state's CBD laws before buying CBD online.
CBD Serving Size for Anxiety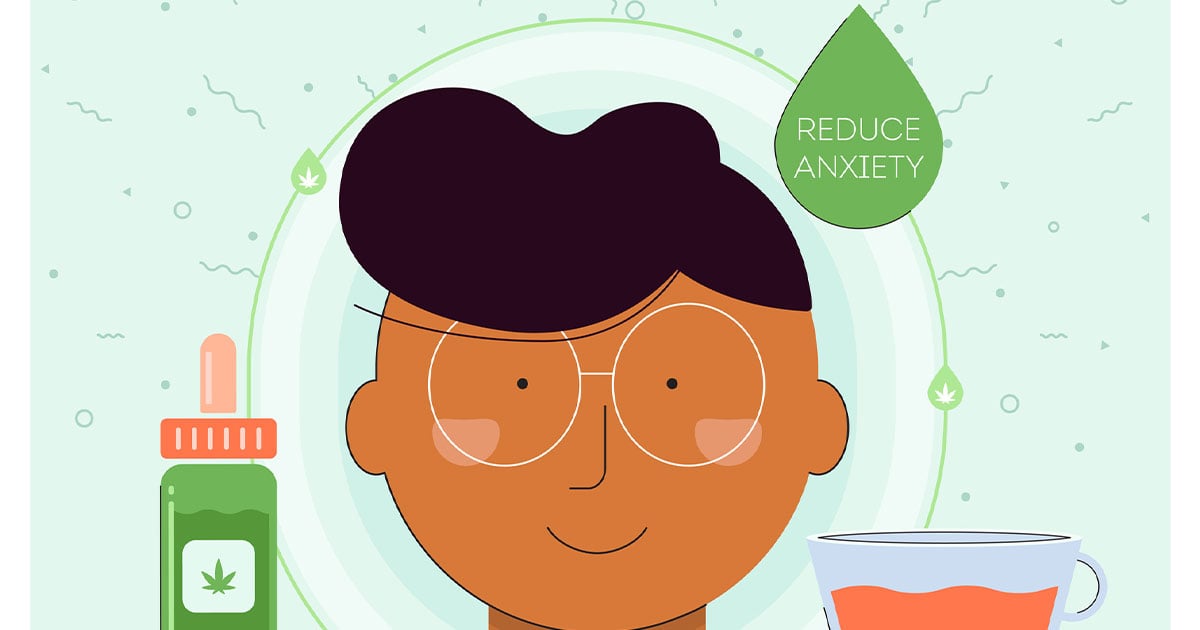 Before trying CBD for anxiety, consult your primary doctor to determine if this option is right for you. A healthcare professional can help you determine the beginning serving size for your needs.
It may take some trial and error to find the right amount of CBD for your anxiety. We recommend starting with the smallest amount possible and gradually increasing to your desired effects over time.
According to the National Organization for the Reform of Marijuana Laws (NORML), commercially-available CBD products do not contain enough CBD to reproduce the therapeutic benefits seen in clinical research. These higher doses may also increase mental sedation.
In a 2019 study on the effects of CBD on public speaking, researchers gave male participants CBD before going through a simulated public speaking test. They found that a 300 mg oral dose given 90 minutes before the public speaking test significantly reduced the subject's anxiety.
On the other hand, those given a placebo or less than 150 mg did not experience much anxiety relief. Subjects who were given 600 mg also did not experience anxiety-relief benefits. Although the small-scale study suggests a certain dosage of CBD may help, more research is needed.
In a 2011 study, researchers gave subjects with social anxiety disorder 600 mg of CBD or a placebo one hour before the simulated public speaking test. CBD "significantly reduced anxiety, cognitive impairment, discomfort, and alert levels when compared with the control group."
In other trials, lower doses of CBD were also effective at reducing feelings of anxiety. A large retrospective case series at a psychiatric clinic aimed "to determine whether CBD helps improve sleep and/or anxiety in the clinical population."
25 to 75 mg of CBD was effective in treating generalized anxiety and/or sleep issues. One of the subjects with a trauma history and schizoaffective disorder had their dosage gradually increased to 175 mg.
In a 2019 retrospective case series, researchers examined the effects of oral CBD on symptoms of PTSD from a sample of 11 patients. 33 to 49 mg per day alongside regular psychiatric treatment was found to be effective at decreasing the severity of PTSD symptoms.
According to the study's authors, "CBD was generally well-tolerated, and no patience discontinued treatment due to side effects."
CBD Risks and Side Effects
CBD is relatively safe to use but can produce some side effects, including:
Fatigue
Appetite changes
Weight changes
Diarrhea
Medication Interactions
In addition, CBD may interact with certain medications and dietary supplements. Proceed with caution if you are taking any medications, including blood thinners. CBD can interact with enzymes that affect drug metabolism.
Considering the medications, you are using and the effects of CBD on them is critical, especially if certain medications are lethal in high doses. When CBD reduces metabolization, the prescription drug's concentration in the bloodstream can increase.
Liver Damage
In one study on mice published in 2019, researchers force-fed them a CBD cannabis extract and found that it increased their risk for liver toxicity. Keep in mind that researchers gave some mice very high doses of CBD not commonly taken by humans.
However, a 2021 study's preliminary findings on the effects of CBD on the liver "show no evidence of liver disease in the 830 participants and no increase in the prevalence of elevated liver function tests when compared to a population with a similar incidence of medical conditions.
Medication Withdrawals
Avoid replacing conventional, prescribed medications with CBD before speaking with your doctor. CBD can decrease feelings of anxiety, but abruptly stopping medication use can produce withdrawal effects, including:
Irritability
Fogginess
Nausea
Dizziness
Best CBD Strains for Anxiety
People have used cannabis strains to treat anxiety, but only certain strains can help. In high doses, high THC strains can make matters worse. Select a strain with a high-CBD concentration relative to its THC levels.
Although cannabis experiences vary by person, here are a few CBD-rich strains to help you experience relaxing feelings.
ACDC
Charlotte's Web
Cherry Wine
Critical Mass
Elektra
Harle-Tsu
Lifter
Ringo's Gift
Sour Space Candy
Sour Tsunami
Suzy Q
Can I Get High from CBD?
No. CBD does not produce intoxicating effects. THC intoxication can cause a change in perception of time, motor control impairment, and other effects. CBD products containing less than 0.3% THC do not contain enough THC to produce a high.
Is CBD Legal?
Hemp-derived CBD products that contain less than 0.3% THC are federally legal. However, they may be illegal under some state laws. Cannabis-derived CBD products are federally illegal but can be legal under some state laws. Refer to your state's latest rules and regulations on CBD and anywhere you are traveling, especially when traveling outside the country.
Is CBD FDA Approved?
The FDA has only approved one CBD prescription drug called Epidiolex for treating seizures associated with Dravet Syndrome and Lennox-Gastaut syndrome.. Epidiolex is also approved for treating seizures associated with tuberous sclerosis complex.
Unfortunately, no other CBD products are FDA approved yet. All drugs intended for therapeutic or medical use must be approved by the FDA through the new drug application process. It is prohibited to market CBD products to treat a disease or to provide a therapeutic use if it has not received approval from the FDA.
Will CBD Show Up on a Drug Test?
If you are suffering from anxiety, CBD may sound like a safe and natural alternative to traditional medications, but many people may be worried about failing a drug test for employment. Generally, CBD does not trigger a positive drug test.
In clinical research, the CBD dosage administered by researchers does not produce detectable levels of THC in the blood. In addition, researchers have found that even high doses of CBD do not produce any of the "psychological, psychomotor, cognitive, or physical effects that are characteristic for THC or cannabis rich in THC."
Some studies have suggested that CBD could convert to delta-8 THC or delta-9 THC. A 2021 study found that human subjects that consumed 300 mg oral doses of CBD tested negative for THC in the blood.
In some rare cases, CBD products may trigger a positive drug test for a THC metabolite, but this may only result from a product containing trace amounts of THC. Untested products are at higher risk for having higher THC concentrations.
Can CBD Help My Pet With Anxiety?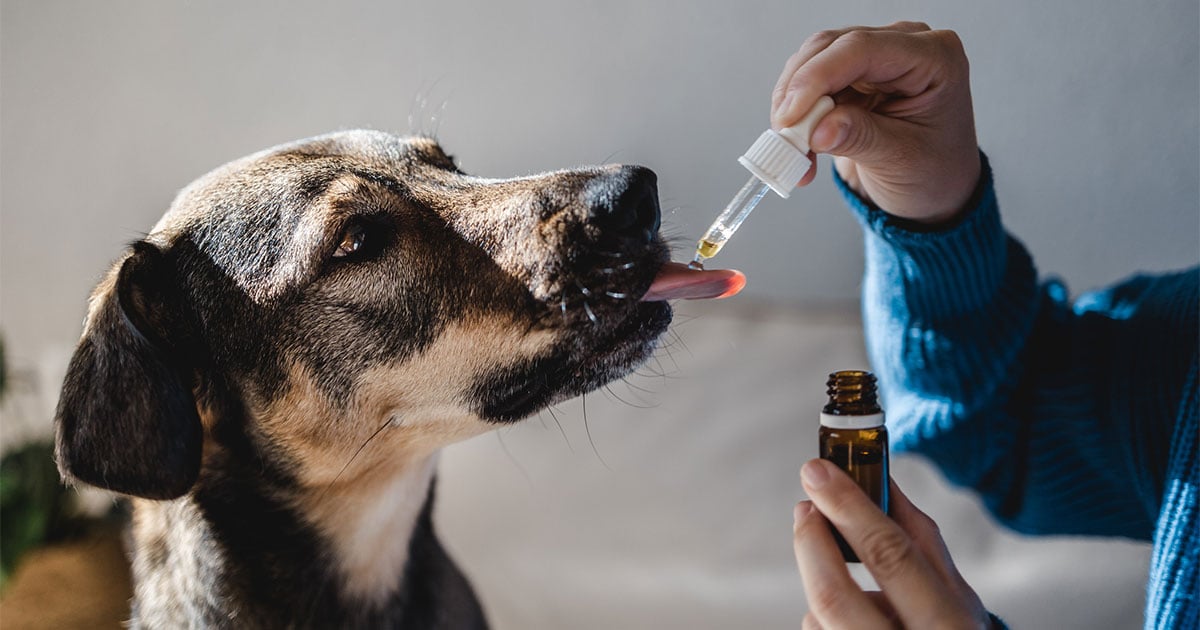 Like humans, dogs, and cats have endocannabinoid systems capable of being activated by CBD. Pet owners have given their pets anxiety CBD in the form of tinctures, edibles, and topicals.
Although pet owners have seen positive results, the risks of CBD for pets have not been fully researched.
In one 2020 study on 16 dogs, researchers gave dogs a control, 25 mg CBD, trazodone, and both CBD and trazodone. Researchers recreated a short fireworks model and analyzed the anxiolytic effects. The results did not show that CBD had any anti-anxiety effect.
Final Thoughts on CBD for Anxiety
CBD has gained wide acclaim for providing numerous therapeutic benefits. While this wonder compound has helped many with their anxiety, more research is still needed. If you are considering CBD for anxiety, we recommend consulting your doctor first.