Cannabis oil might as well be called cannabis gold due to its high demand and value across the world. In the United States, the world's largest cannabis market, marijuana and hemp production has been fueled by the vast amounts of medical and adult-use marijuana products available. Think marijuana extracts, topicals, edibles, and other infused creations.
From microdosable mints to ultra-high-strength extracts to low-THC CBD concentrates, there's a marijuana infused product for every type of lifestyle and wellness need.
Our production guide highlights success stories across various mature marijuana markets in the United States. We cover marijuana producers leading the way in cannabis processing in order to glean insight into how they are thriving in a highly-competitive industry.
A Thriving Segment in the Country's Fastest Growing Industry
Before we get into the state-by-state analysis, let's consider the state of the overall marijuana market.
Licensed marijuana processors in legal states convert raw material such as hemp and marijuana into crude oil that can become a base for a variety of products including vape cartridges, beverages, topicals, and more.
While marijuana flower continues to be the reigning favorite among consumers, extracts and their derivative products have increasingly shared the market. All the excitement and demand has propelled the marijuana industry to become the fastest-growing in the nation in terms of revenue and job growth.
It wasn't always this way. A 2019 BDSA report found that marijuana concentrates accounted for 10% of the United States market in 2014. In 2019, the segment comprised about 27% of the market. The 17% increase can be attributed to production innovations and optimized scaling across states.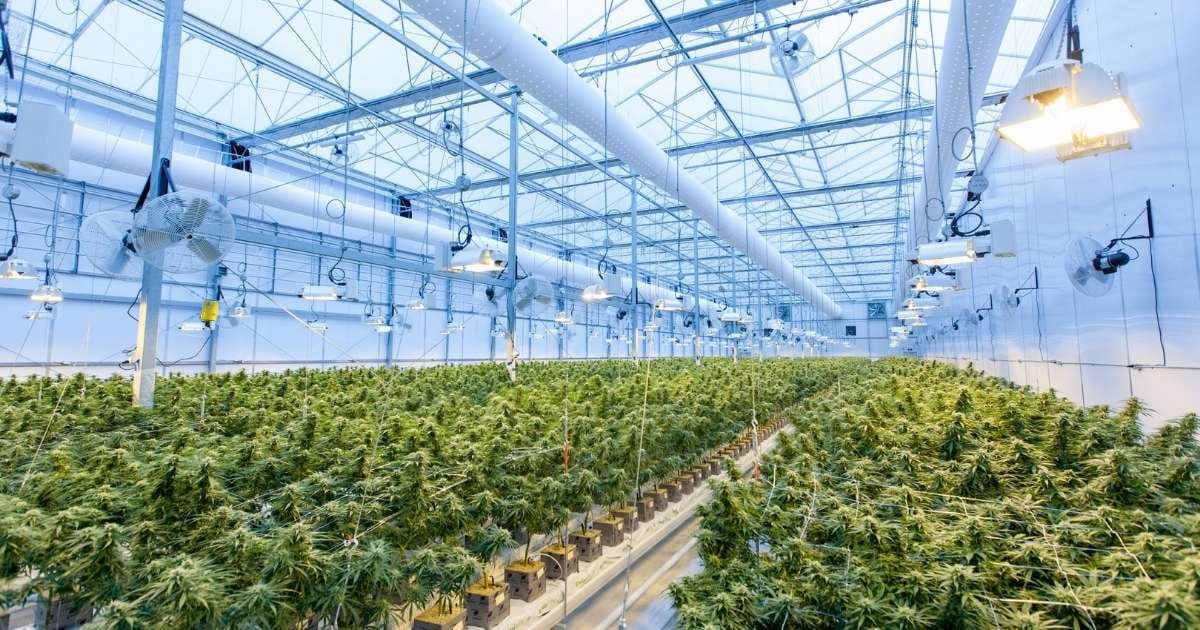 In 2019, legal cannabis cultivation in the U.S. produced about 5.4 million pounds of biomass for cannabis products such as flower, oil, and other derivative products.
44% of cannabis came from outdoor grows
Greenhouse cannabis accounted for 29%
Indoor made up 27% of the total supply
Cannabis production numbers vary by state and are affected by cultivation and regulatory conditions. For instance, federal law has restricted cannabis commerce between states forcing the state to grow cannabis within its borders.
As a result, the industry is dominated by a number of small growers compared to the large-scale multi-state cultivators in other agricultural markets.
Navigating the regulatory differences as a marijuana grower or processor is crucial to creating a solid framework in across markets. For instance, some states may only allow medical cannabis, while others may also allow for recreational marijuana growing and use.
Cannabis processors must extract certain cannabinoids from marijuana plants to produce products allowed by the state. Medical marijuana requires a focus on purity and potency of THC products. Marijuana plants must continually be tested for contaminants throughout the supply chain to ensure the plants and their products are safe for use.
According to BDSA's forecast model, concentrates are set to "nearly match flower sales" by 2022. By then, sales are expected to reach the $8 billion range. Marijuana legalization in the near future could speed up the industry growth.
Concentrate fever has taken over the world. In today's fast-paced market, processors are tapping into a highly coveted segment. Below, we'll highlight how today's top cannabis markets are handling extracts, and which marijuana companies are paving the way for other industry successes.
California's a World Leader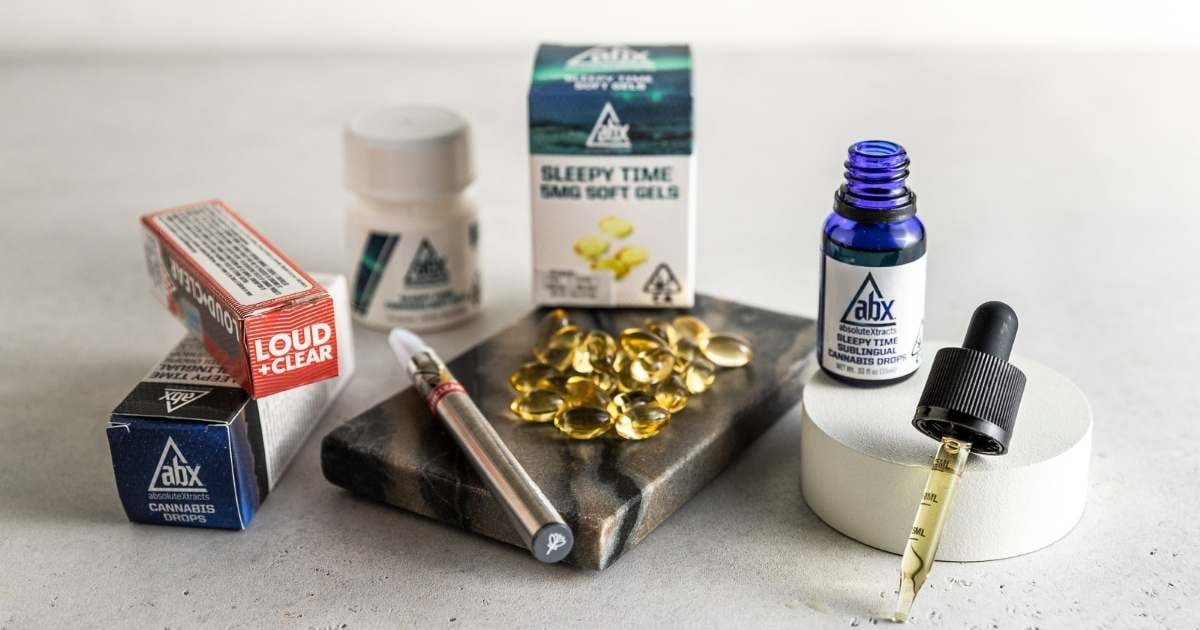 California stands apart as the world's largest cannabis market. A majority, about 70% of the marijuana sales, come from concentrates and flower alone. Edibles accounted for 13% of the state's revenue. Needless to say, concentrates are in high demand.
According to BDS Analytics, concentrates comprised 37% of state sales. In 2019, marijuana sales reached $3 billion and grew 18%.
California-based delivery service, Eaze, found that 32% of its sales came from vaping products compared to 25% sales coming from flower.
California's cannabis processors have had to navigate numerous scaling and licensing challenges including the fact that 75% of cities and counties ban commercial marijuana activity within their jurisdiction..
Despite the exorbitant licensing fees, taxes, and bans, the state continues to hold strong as the world's largest cannabis market. Smart marijuana processors will need a hefty investment or a niche solution to an industry-wide need.
Procan Labs: High Throughput
Procan Labs is a family-owned large-scale ethanol extraction company. Using cold pressed extraction methods, the company has been able to produce premium concentrates with a full spectrum of compounds, which are especially important for medical cannabis consumers.
Procan Labs started out of a garage as a cannabis trimming service. Pretty soon, they realized they could also process the material. After failing to achieve their desired results with CO2 solvents, they turned to ethanol as their main solvent.
In October 2019, Procan Labs moved into a 23,000 square foot processing and manufacturing facility, effectively doubling production. Based on the high growth of previous years, Procan Labs expects to meet the demand for cannabis oil, distillates, and terpenes.
In addition, Procan offers farmers one of the highest returns on the market. It pays farmers 80% of the profit compared to the industry standard of only 50-70% on lower yields. Procan shows just how marijuana growing and processing can work in harmony without cutting into each other's profits.
The $8 million investment added state-of-the-art distillation equipment capable of handling larger quantities. Its investment also covers cannabis third-party testing.
"We produce double the output of most of our competitors while maintaining consistent quality. Our proprietary cold-pressed food-grade ethanol-based process produces up to 95% potency," said Mark Unterback, CEO of Procan Labs.
Colorado Reaches Maturity
Colorado comes as a close second to California's impressive market size. As a mature cannabis market, the state has some of the most world-renowned processing companies. Six years after the launch of the first adult-use marijuana market in the country, concentrate sales continue to rise.
In 2017, marijuana concentrates made up about 23% of sales.
In

2019

, concentrates represented 32% of sales.
As the demand for concentrate rises, cannabis cultivation will increasingly supply high-quality flower for extraction purposes.
Colorado is set to surpass $2 billion by the end of the year if its high sales numbers continue. As more customers embrace legal cannabis, marijuana processors must appeal to them with high quality and easy-to-dose products with a consistent and reliable purity and potency.
Mile High Labs: Worldwide Leader
One of the leading processors in the state is Mile High Labs. It is a global leader in hemp derived marijuana extraction in manufacturing. Founded in 2016, Mile High Labs has expanded across many Colorado communities including Loveland, Boulder, Cope, and Broomfield.
In October 2018, the company announced $835 million Series A financing from institutional and private equity investors. At that point, the funding was the biggest Series A financing in the history of the industry.
Located in a 400,000 square foot GMP and ISO 9001 certified facility, Mile High labs produces bulk cannabinoids and private label CBD and CBG products.
The company has not only added hundreds of jobs to the local economy, it has helped countless startups and established businesses enter the cannabis market with a high-quality product and business plan.
Washington Sets Record Sales
Washington is growing at a surprising pace. In fiscal year 2018, the state made over $1 billion for the first time. In fiscal year 2019, July 1, 2019 through June 30, 2020, the state has already made over $1.2 billion, a record high.
This year marks the first time the state's growth rate has gone up year-over-year. The state increased its sales by more than 20%. In the state, concentrates comprise about 40% of legal sales.
Xtracted Laboratories: Multi-State Expansion
Xtracted Laboratories opened the state's first large-scale processing lab in 2011. In 2012, the company moved to a larger facility, which was the first to get a sign off by city and state officials as well as the fire marshal. In 2014, the company made its third transition to Seattle, Washington to be ready for the adult-use demand.
Xtracted Laboratories has also expanded its presence in other marijuana markets including Maine and Alaska. In Portland, Maine, the company established itself as a patient provider and has been working with local businesses to prepare for the newly launched adult-use market. Its facility in Talkeetna, Alaska cements their status in these rural communities.
Oregon Is a Buyer's Market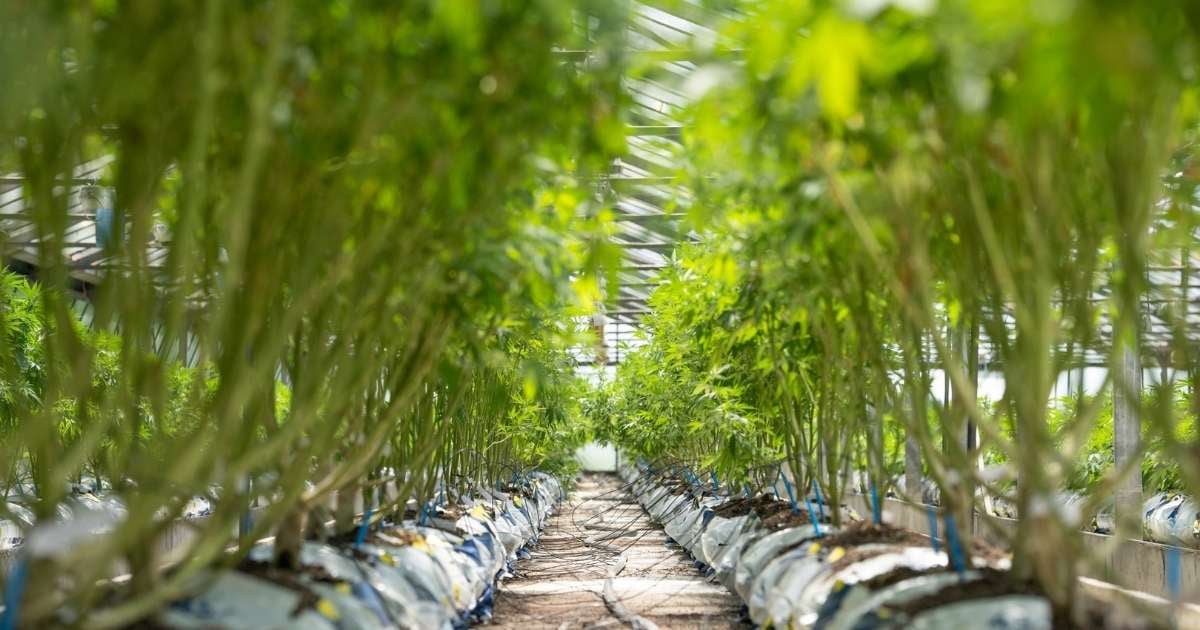 Oregon has been experiencing an unprecedented extract demand, despite instability of supply and Industry developments. In its early years, the favorable growing and regulatory conditions in this state attracted many cultivators hoping to make it big by growing cannabis.
Despite the looming risk of oversupply, marijuana sales have been through the roof. As consumers look for high-quality extracts, processors are finding a plenty of quality raw material to work with and at a lower price due to the oversupply.
In 2019, the state brought in $795.1 million. This year, 2020 sales are at $924 million, as of October.
Over the years, marijuana extracts have gained a wider market share. Extract sales comprised 26% of the market in the end of 2017 and edibles sales made up 15%. Less than a year earlier, concentrates made up 19% and edibles made up 8% of the products sold.
The state's extract sales have increased to 31% in 2018, while its flower sales have dropped. Needless to say, high quality concentrates are always in high demand.
Bobsled Extracts: Automated Expansion
Bobsled Extracts is a leading extractor of fresh frozen cannabis in the state of Oregon. With a focus on live resin dabs and cartridges made possible by running two IO extractors 24 hours a day 7 days a week, Bobsled processed more than 50,000 pounds of fresh frozen cannabis in 2020 without using synthetic additives or flavoring in any of its products. Bobsleds also recently launched strain-specific live resin tinctures as its first edible product.
Nevada's Promising Future
Nevada has one of the country's most lucrative marijuana markets with a population of 3 million residents and an influx of tourism to Las Vegas of more than 55 million people per year.
In 2019, Nevada's cannabis sales reached $692 million. It saw a 20% increase from fiscal year 2018. This year, sales have taken a slight dip due to the coronavirus, similar to many other states.
According to a report commissioned by the Nevada Dispensary Association, the state is set to hit $956 million by 2024. However, these numbers are based on pre-coronavirus conditions.
June 2020 sales can gives us a bit more insight into Nevada's promising future:
Concentrates accounted for about 23% of overall revenue, an increase of 4% compared to June of last year.
Vape products contributed to nearly 74% of this constant revenue.
Sales of ingestibles accounted for 12% of all revenue
Flower One: Full-Service Processing
Flower One is one of the state's largest cannabis cultivators, producers, and full-service brand fulfillment partners.
Their flagship 400,000 square foot greenhouse and 55,000 square foot production facility is used for cannabis cultivation, processing, and manufacturing. Flower One also has a second production facility in Las Vegas with 25,000 square foot of indoor cannabis cultivation space and a commercial kitchen for producing edible and beverage brands.
Flower One's facility can consume between 3,000 to 5,000 lb. of biomass per week and between 100 and 150 ml of distillate per week. Designed for large-scale product fulfillment, Flower One leverages multiple extraction methods including ethanol, CO2, and hydrocarbons that work in parallel.
Flower One's reliance on multiple extraction channels allows it to be flexible and produce a wide range of marijuana products. It also has the ability to refine, compound, and produce new products in its commercial kitchen.
According to Thomas Rosengren, Director of Extraction & Production, "the launch of Flower One's bulk distillate process train has been a resounding success - with early lot potencies already testing in the 90%+ range."
As you can see, marijuana extraction is a critical element of the industry. whether you're starting up a processing facility or expanding your service offerings across multiple states, being ready for the market fluctuations is key.
Luna Technologies is the leader in butane hash oil extraction. Our IO extractor is capable of handling the demand from the most competitive markets without compromising on quality. Experience the ultimate extraction solution from equipment peer-reviewed by every major legal cannabis state. Learn more about our fully automated extraction system here.