Cannabis production techniques aren't like they used to be. And that's a good thing. Now, you can create award-winning medical and adult-use extracts at scale with the utmost safety measures available. Simply producing cannabis oil isn't enough to stand out from the competition. In today's highly competitive extract and derivative product market, staying one step ahead from current demand is key to withstanding the storms and thriving in the most high-demand cannabis markets.
Sourcing Cannabis
Part of boosting cannabis production capacity lies in having high-quality starting material with a high trichome yield. Low-grade trim can technically give you more material to work with while undercutting the quality. Choosing a producer known to practice sustainable cultivation techniques can eliminate the time needed to remove the excess pesticides during the contamination remediation process. Ideally, look for a cannabis and hemp cultivation facility with multiple years of experience.
Choose a supplier or multiple, especially with long-term commitment contracts, to avoid spending time on constantly finding reputable cultivation facilities. A farmer's cultivation capacity ultimately affects how you boost cannabis production capacity. If you can't obtain a consistent supply of high-quality cannabis, then you're left with equipment and technicians left idle. Consider your supplier's storage and distribution methods to ensure you sign for high-grade hemp or cannabis material.
Extraction Systems
Whether you're on the hunt for or currently have an extraction system, it's important to assess or re-assess the system's production capacity. From its output to its bottlenecks to its cost, every factor must be accounted for. Choose systems designed to boost cannabis production capacity and minimize labor and time. For instance, fast loading times are a must to keep production as continuous as possible. New color remediation techniques can produce a better looking and tasting product while helping you boost cannabis production capacity.
Consider your long-term business plans and choose a system capable of growing in tow with your company. Choose systems with a strong backing of peer-reviewed reports across major markets to avoid any retro-fitting or production bottlenecks in the future. Systems that don't require additional equipment save you time on sourcing or operating them. Datalogging capabilities allow you to optimize and streamline your runs without the need to input your secret sauce formula time after time. On-site training and commissioning cut down onboarding time to get you up and running.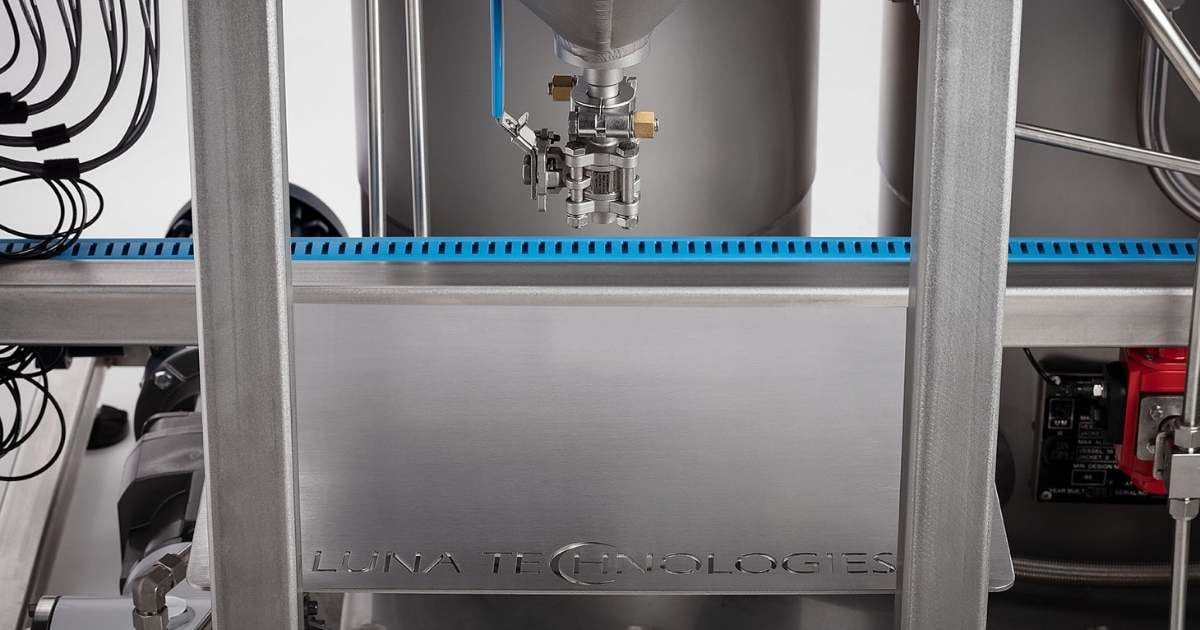 Solvents
When it comes to cannabis extraction, operators have a long list of solvent methods to choose from. Every solvent type has its safety and capacity considerations. Every method comes with its own limitations, but the best producers find creative techniques to overcome these hurdles. Consider the end product and find a method capable of creating it. Solvents including CO2, ethanol, and hydrocarbons (butane and propane) are popular, but one stands out among the rest.
Hydrocarbons boast a long history of use in food production. For cannabis, hydrocarbons' low boiling points (propane -43.6 F; butane 30.2º F) allows processors to reap more of the temperature-sensitive cannabinoids and terpenes that elicit positive health benefits. Cannabis hydrocarbon systems are catching up to the insatiable demand for extracts. Hydrocarbons are ideal for every segment from artisanal extractors to high-volume producers. With the right post-processing capabilities in place, you won't have to worry about any residual solvents and health concerns.
Automation
Reducing manual labor enables your company to focus on pre- and post-processing. From storing dry or flash-frozen material to finding the best purification tools to produce a better end product, automation facilities growing an extraction company. Automation helps you produce a consistent and premium product time after time without having to account for an operator error. Specially-designed motors are meant to work with the extreme temperatures and conditions used during extraction without fault.
Modern automated systems are able to maximize throughput and minimize waste. Automated solutions eliminate safety concerns. A centralized control system with touch-screen controls fully integrates every aspect of the system and steps of the process. Now, all an operator has to do is literally press start and let the machine do the rest. Automation cuts down on the amount of operators needed to handle the equipment saving you on labor costs. From keeping consistent solvent temperatures to downloading program updates, automated systems can nearly do it all.
Diversification
Owning equipment capable of turning your dream extract into reality shouldn't be overlooked. Opt for extraction systems capable of producing a wide range of extracts ranging from high-terpene full-spectrum extracts (HTFSE) to CBDA or THCA isolates. Selling every last drop and active compound of your plants can give rise to diverse product offerings to increase your bottom line. Hydrocarbons are more capable of delicately separating a larger amount of its therapeutic terpenes and cannabinoids, ideal for growing a company in a medical market due to the compounds' proven health benefits.
Underinvesting in equipment, in particular, can severely limit your impact on the market. It's not enough to produce just one award-winning product. Extraction service providers must be able to meet the demands of burgeoning derivative brands. Being able to maintain a wide portfolio of white label product offerings builds trust with clients and keeps the demand for your product alive. In the cannabis industry, a jack-of-all-trades company is able to craft the finest cannabis extracts possible while boosting cannabis production capacity.
Small-Batch Processing
Specialization and differentiation is key in the extract game. As Big Cannabis casts its large shadow over mom and pop operators, carving an increasingly bigger part of the pie is possible for a small company. Even small-batch producers are able to compete due to its handcrafted appeal. Focusing on extraction only instead of a building a vertically-integrated venture allows you to produce a finer product that creates demand. If you build it, they will come.
The right equipment and solvent method can allow your company to handle everything from low- to high-grade cannabis to produce products at value and premium price points. Artisanally-crafted products are the holy grail for the rising cannabis connoisseur segment. No matter how small or big your operation is, the right business plan and accompanying system can help build your reputation and be a catalyst for scaling simply due to word of mouth.
Finding the Right Solution
Luna Technologies is a leader in cannabis extraction technology. Harnessing the power of hydrocarbons, the fully-automated IO Extractor reduces common market bottlenecks allowing you to boost cannabis production capacity without compromising on quality. Its 27 and 37 pounds of biomass per hour capacity for propane and butane, respectively, goes beyond cannabis industry standards. Fully automated, GMP compliant datalogging, CRN/cUL/CSA approved, and peer reviewed in every legal cannabis state. Luna Technologies is leading the pack in BHO extraction solutions for your facility.
Learn more about our fully-automated BHO extraction system here.